Mountain Hike
The Taurus mountain range runs approximately 560 kilometers (348 miles) parallel to the Mediterranean coast. Mount Aladağ (10,935 feet 3,333 m) is the highest peak. The mountains are scattered with forests of pine, cedar, oak, and juniper, on the slopes up to 8,000 ft (2,500 m).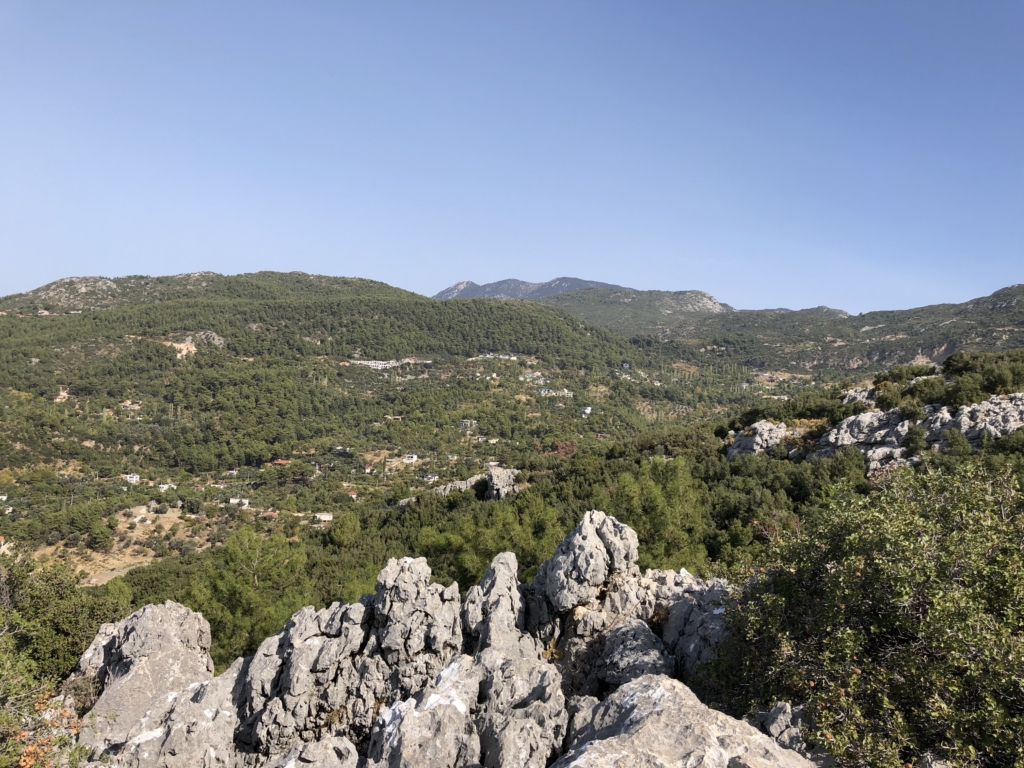 nearby hike
The retreat has the eastern part of the Taurus Mountain range on its doorstep. You can sent off for a gentle mountain hike to 800m above sea level (round trip of 1.5 hours) or for the more adventurous of you, Sophiya's Summit at over 1150m above sea level, is higher than any mountain in England and Wales (higher even than Snowden!). This is a 5 hour hike (up the mountain and back down). Both hikes provide an amazing vantage point for Patara Beach – the longest beach in Turkey.

Also on our doorstep is the mountain hike to capture the entire Kalkan coastline (3 hour round trip hike).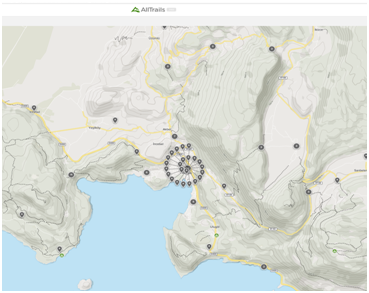 Lycian way
Turkey's Lycian Way, is regarded as one of the world's leading trails. The superb 500 km (310 mile) long marked walking trail follows ancient trade routes, ancient ruins, remote villages and turquoise seas.
The walk runs between Fethiye and Kas. Kalkan forms part of the Lycian Wa : Patara to Kalkan and Kalkan to Sarıbelen-Gökçeören ( heading east towards Kas).

Take binoculars to enjoy the birdlife, from Bitterns to Marsh Harriers, Syrian Woodpeckers to Glossy Ibis. Gain an appreciation of the landscape of this great country in a way that is impossible from inside a vehicle.

Whether a casual walker or a serious trekker, this activity will appeal to those looking for a better way to appreciate majestic scenery and landscape.

The hike entails walking through pine forests and olive groves, across flower-filled fields, and past shepherd's huts, and leisurely scale mountain highs and capture mesmerizing coastal views..

Equipment
The recommended equipment required for hiking consists of soft-soled, ankle-grasping, waterproof-breathable fabric hiking boots, quick-drying pants and socks, moisture-wicking fabric shirts, headgear, cheesecloth for covering the neck, raincoat, spare clothes and underwear, sunglasses, sunscreen, and a backpack. It is also useful to have a swimsuit and towel.

Other useful equipment includes compass, trail map, whistle, pocket knife, headlight, camera, lighter, spare battery, a small first-aid kit, and a mobile phone