International Flights
Getting To Kalkan
The closest airport is Dalaman, and you can easily fly direct here from many U.K airports and European major cities.  You can fly return from London for around £150, or from many other European airports for around €140. We are just over an hour's drive from Dalaman Airport using the D400 road.

For flights check out the following budget airlines: flygpgs.com / easyjet.com / ryanair.com 

We tend to browse Skyscanner.net to get prices and schedules for long-haul flights as they seem to offer the best range of deals from different airlines.

Getting to Us From Dalaman Airport
Airport transfers aren't included in the cost. The price for a private transfer for 3 is £60 with Phoenix Travel, and for a 4 to 6 passenger taxi from Phoenix it's about £75. A private, direct transfer will should get you to Turquoise Retreat in just over an hour and fifteen.

If you want to be independent there are numerous car hire companies at Dalaman airport. Prices starting from £25 a day and this is a good option if you're staying longer and want to do some exploring. Take the D400 heading in the direction of Kas. This motorway / main road is almost always totally clear and affords a simply stunning drive where you will glimpse the sea whilst following the often snow capped Taurus mountains range.

Alternatively, there is a shuttle bus that will take you from the airport to Kalkan or about £8 when booked in advance. The shuttle bus can drop you at Kalkan bus station, where there is also a taxi rank. We are less than 10 minutes and £5 away.
The shuttle bus can be the cheapest option for a reason, with often long waits at the airport and a journey time of almost 3 hours or more when busy. If you're flight is getting in after 5pm and you don't want to miss the evenings activities we advise a quicker option!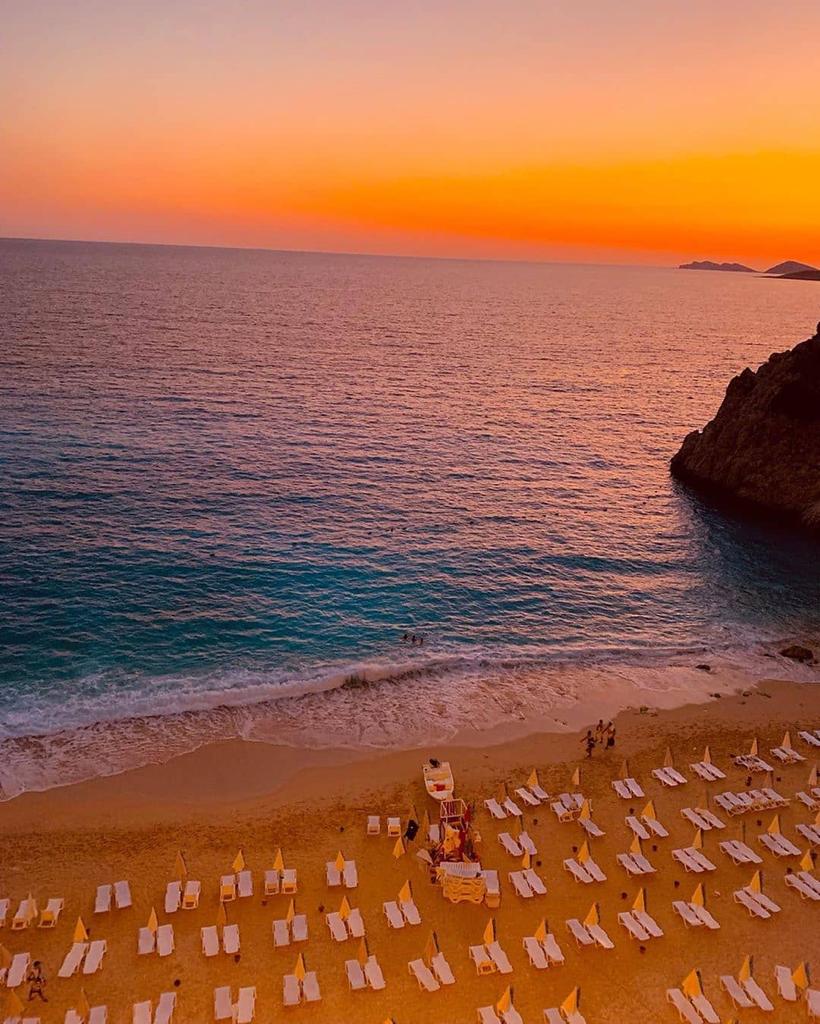 Visas
Applying for a Turkish visa is no longer  required for nationalities from the UK and EU countries (who may stay for an unlimited period, but must register with the local authorities after three months). Residents from Australia, Canada, or the USA can stay up to 90 days. Other nationals are advised to check visa requirements.
Weather
The southern Mediterranean climate affords near guaranteed cloud free sun for 6 months of the year from May to October with an average of 11 hours of sunshine each day. The average sunshine hours per day in March, April and November is 7 hours per day such that for 9 months of the year you will be in shorts and t shirts.
The rains tend to be December, January and February (averaging 12 days rain in the month with an average of 14mm) . Just so you don't tempt fate, bring a waterproof and a warm jumper or two for the cooler evenings. The sea temperature ranges between 16 and 26 degrees in Kalkan year round. Sea temperature is "ideal" for swimming  7 months of the year at between 19C (66F) to 26c (79F). At 15-20 degrees is classed as " Alright – once you get used to it".  20 –  25 is classed as "balmy"