Host a retreat
Celebrated teachers from around the world can bring their students to our Retreat for yoga, fitness and customized learning experiences in Kalkan, Turkey. We work together with each Retreat Leader to craft workshops in our facilities as well as organise excursions throughout the region. We can also offer classes in meditation, yoga, wellness, fitness, and more.
Why host your retreat with us?
…because we provide one-on-one assistance for retreat leaders. And as a retreat leader, you get free accommodations, meals and tours during your stay with us.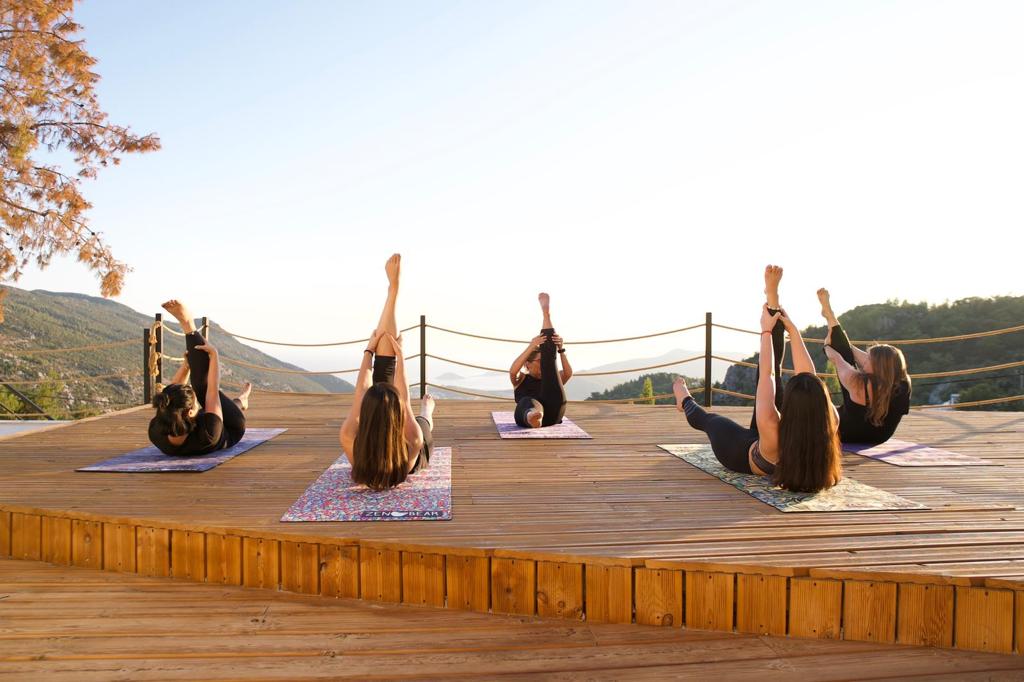 Imagine Your Retreat Selling Out 

We understand that the success of a Retreat is dependent on the success of retreat leaders like you who bring groups to stay with us. We give you everything you need to host a successful retreat, but many retreat leaders are frustrated with the lack of communication, support and resources they have received at other centres. We support you from your initial enquiry right through to your departure. 

Our aim is for retreat leaders have a much higher success rate and attendance with us than at any other retreat centre in Europe.

That's because we can provide hands-on support, not only with planning and promotion, but during the retreat so you're never lost, never alone and always supported by our team. 

We combine the services of a travel agent, retreat and wellness center, excursion planner and more, all in one.

We're a one-stop-shop for retreat leaders, giving you everything you need for success.
Location
Stunning Turkey, stunning Kalkan 
Travelers come to Turkey for many reasons and high on that list is the beautiful climate, friendly people, the Mediterranean food and enchanting culture. It's a place that is rich with history and culture, as the cross roads of Europe and Asia. It's simply a place that makes your heart shine with warm lasting memories long after you've returned home, that will leave you feeling inspired and uplifted.

Our connection with local partners allows you and your clients to experience authentic Turkish food,  culture, exhilarating activities,  stunning vistas and ancient UNESCO sites. 

Set in a small traditional Kalkan mountain  village amongst lush fields,  our eco-friendly Retreat enjoys a secluded location nestled atop of a mountain hillside of Islamlar Village and the nearby beaches of Kalkan, Patara and Kaputas on the southern shores of Turkey. We're far from the clamour of tourists found in Antalya and Bodrum, yet conveniently located close to the beaches, ancient ruins the airport and other key Mediterranean landmarks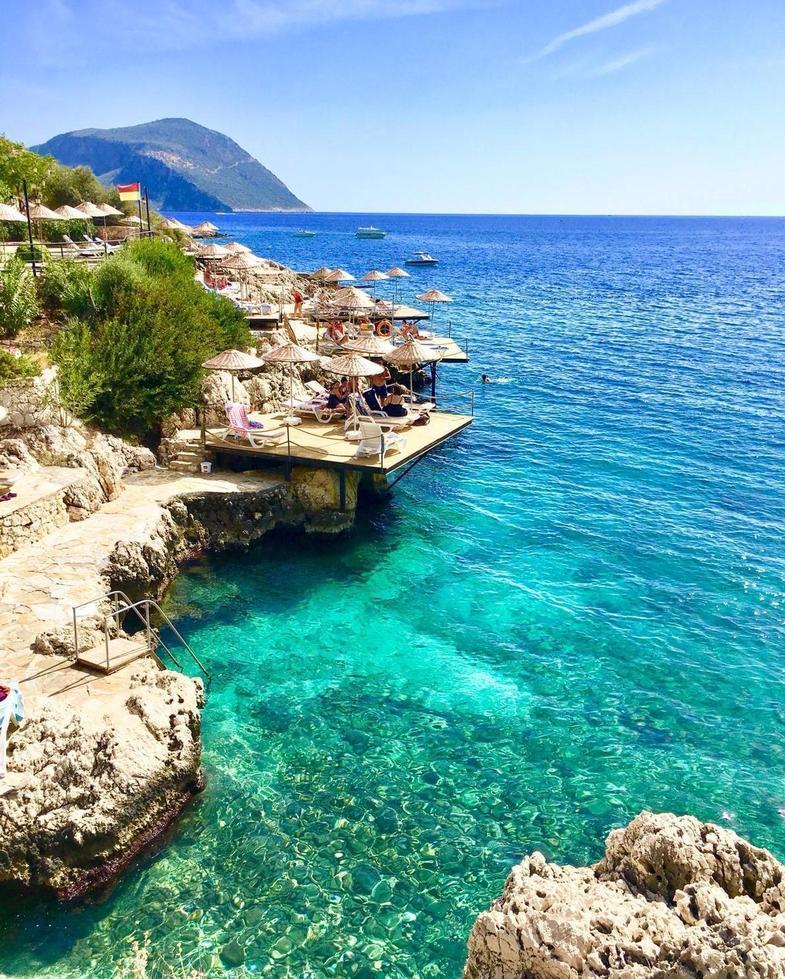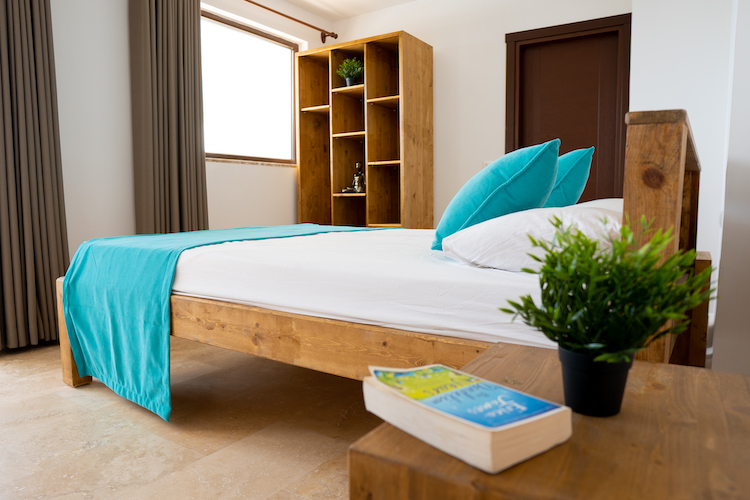 Facilities
Understated Eco luxury
Though our site is a true eco-retreat, having used sustainable building methods and materials during construction with a continuing commitment to sustainability in all aspects of operations, we have also focused on your comfort and simple luxury as well.

The Retreat consists of a large yoga studio, kitchen and open living space, open air decking to practice outdoors, a luxurious 25m healing pool, luxurious rooms, meditation areas and delicious, and healthy cuisine.
The Yoga Studio
The Yoga Studio, our 731 square foot (68 sq metres) space can accommodate large yoga classes, lectures, performances and other activities. It offers sweeping views of Kalkan mountains  as well as the Mediterranean Sea and Turkey's outer islands..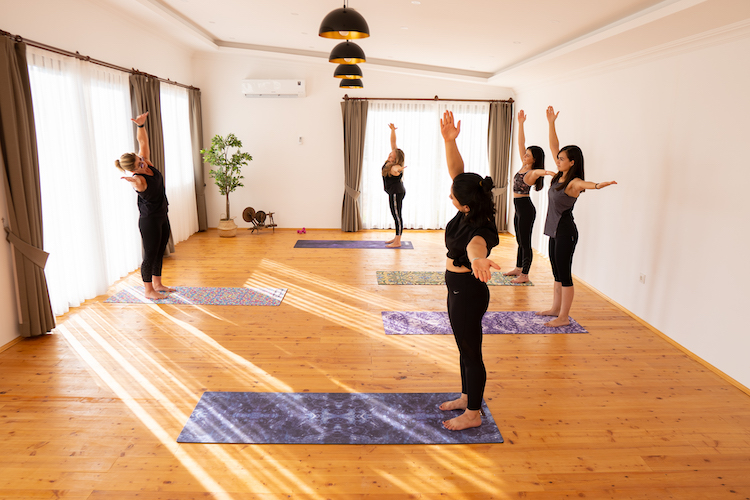 Authentic Turkish Culture
Our staff and facilities are at your service, whether you want to book regular sessions in the Yoga Studio or personal  treatments; however, Kalkan and Turkey has so much more to offer your group.

Our deep connection to the region and people give you exclusive access to Turkish baths and spas,  guided tours and all manner of water based sports and activities. 
Visits to traditional Turkish villages can be added to your experiences as well as more adventurous activities such as hiking, white water rafting, scuba diving, snorkeling, and stand up paddle boarding, boat cruises, paragliding, horse riding and more. 

Since our Retreat gives back to the community, we are happy to add a charity element to your retreat as well.
Is Turkey Safe?

Absolutely. Violent crime is virtually nonexistent. Turkey prides itself on attracting and retaining tourists. Indeed Tourism is the 4th largest contributor to the Turkish economy. The sector continues to grow each year and is a key government initiative. Hence the Government takes the safety and security of the tourism industry very seriously.
What kind of retreat leader assistance do you offer? 
In addition to the marketing assistance, we help you every step of the way. We walk you through designing the perfect retreat, making note of potential problems. We help you plan activities and stay within your budget. We then work with you to promote your retreat and fill all the available spots. Should you need us to step in, we'll help answer questions from attendees and potential attendees.
When you're ready to go, things can get a little dicey if attendees are not fully informed so we help you through any particularly critical phases. Once you arrive, we can pick you up from the airport and arrange activities, events, meals and transportation. We're you're retreat partner all the way through, until we drop you and your attendees off at the airport.
What kind of marketing assistance do you offer?

First we provide you with our Retreat Leader handbook which is full of tips and ideas to help promote your retreat. We also give you a page on our website with registration information that gives potential attendees everything they need to register. Your page is designed by a conversion optimization and user experience professional. We include your retreat in our newsletter and share it with our email list. These are just a sample of the marketing assistance we provide retreat leaders. Be sure to contact us for all the details. 
Does my retreat need to be a Yoga retreat?

No. We are able host all sorts of retreats from wellness, detox, cultural, mindful, corporate, leadership, photography, dance, fitness  and more. Many retreat leaders create their own custom retreat from the menu of activities we provide retreat leaders.
How will we communicate during planning?

You'll be given all the contact details to our reservation specialist and your host. Email is usually best, but they are available through text, phone, WhatsApp and personal meeting if you're in London or here in Kalkan, Turkey. Solid communication is the first rule in hosting a successful retreat so we make sure we're available for you when you need us.
I'm on a restricted diet. Can your chef prepare food for my special needs?

Yes. Let us know beforehand of particular allergies or dietary restrictions. Our chef can prepare vegetarian, vegan, gluten free, raw, detox and other types of cuisine with amazing variety for your particular needs.