Coastal towns
The retreat is ideally located not just for its tranquil setting of both stunning beaches and imperious mountain views,  but also for its easy access to numerous coastal towns, villages, activities and natural landscapes.
Between soaring mountains and an impossibly blue Mediterranean Sea, lies the land of the Lycians – an ancient people whose tombs now dot this rugged, Homeric landscape. The Persians, Athenians and Romans each had their hold over Lycia, the ruined architecture of the latter still delight visitors at many a turn along many a trail.

The best known, and arguably most scenic, of these is the Lycian Way – a 310-mile tying-together of goat tracks and timeless paths, which traverses deserted beaches, lush forests and soaring peaks. Here, at its south-westerly sweep, it skims to touch a jewel of Turkey's shoreline, the aptly named Turquoise Coast.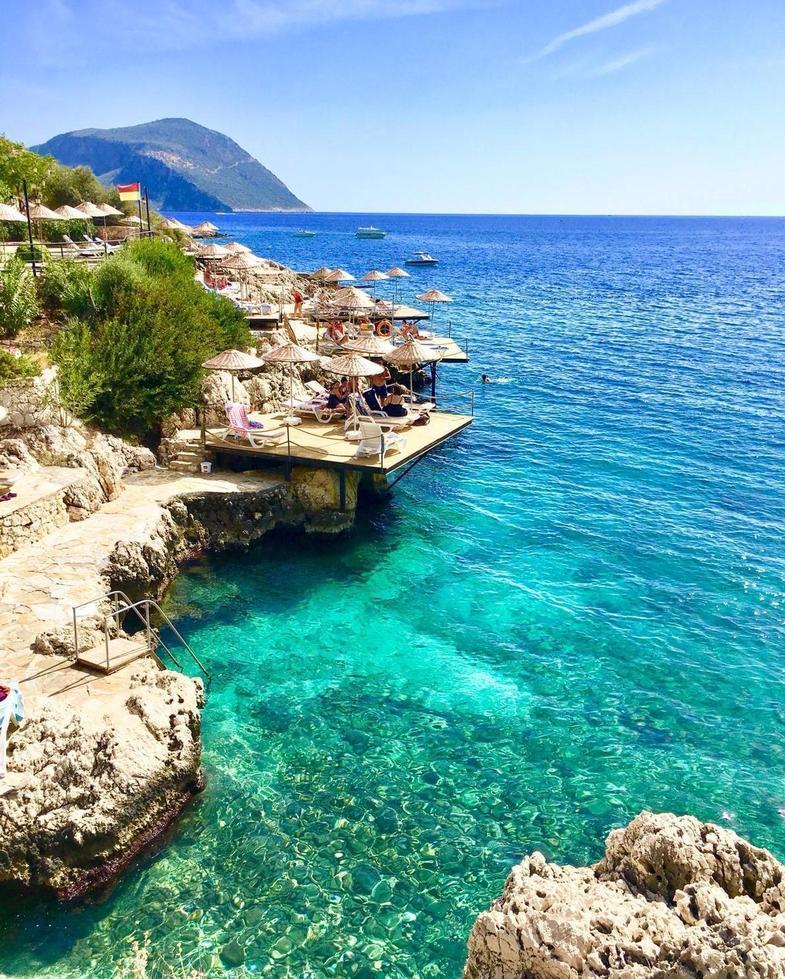 Kalkan
Of all the settlements along these shores, Kalkan is one of the youngest. The original town's folk were Ottoman Greeks, who settled about 200 years ago and used this pretty bay to trade in silk, amongst other things.

The harbour is edged with both the beach and stylish eateries, Ibiza-esque chill out bars, and narrow stone cobbled lanes that lead to numerous restaurants, some of them rooftop.

Activities in Kalkan include shopping, hammam, kayaking, snorkeling, water sports, daily gulet cruises, moonlight cruises, beach clubs. Kalkan is less than 5km away / 8 min drive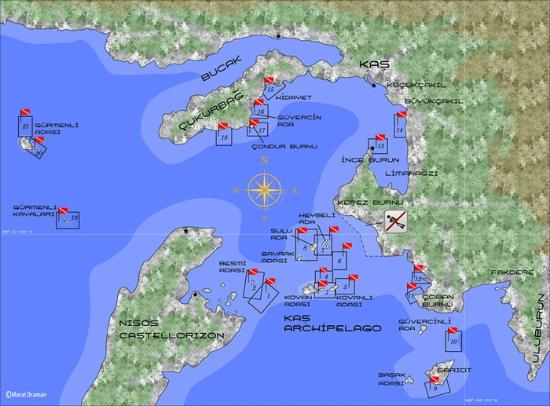 KAŞ
Kas (pronouced "Kash") is a lovely picturesque, habour town that has ancient ruins, oceanside restaurants, and bougainvillea-covered houses boasting Ottoman-style balconies. A plethora of boat trips, kayaking tours, hikes and other activities can be arranged from the town.

The town is re knowned as Turkey's leading scuba diving destination with a range of dive spots: excellent wrecks just off shore – both modern and medieval, reefs, rock formations and marine wildlife at the Kaş-Kekova Marine Preservation zone.

25km / 30min drive from the retreat
The drive to Kas is simply one of the most stunning coastal drives you can imagine – on one side you have the Taurus mountains and the other, the deep and majestic Mediterranean sea, dotted with numerous Turkish islands as well as the Greek island of Meis (Kastellorizo)






Fethiye
The town is one of the prominent tourist destinations on the Turkish Riviera, boasting forested mountains, miles of azure waters, seafront promenades, bazars and ancient ruins.

Fethiye is a port city, and is known for its natural harbor, blue waters and numerous rock tombs.
Modern Fethiye is located on the site of the ancient city of Telmessos, the ruins of which can be seen in the city and is also the site of the Tomb of Amyntas, also known as the Fethiye Tomb, an ancient Greek rock-hewn tomb built in 350 BC by the Lycians.

To the south, is the famous beach of Ölüdeniz and Butterfly Valley – a designated nature reserve.

The town is 60 km drive / 1hr 15min drive from the Retreat